When New York Meets London
A BIG THANK YOU to our client, Well-done Medium or Rare Architects, who gave us the opportunity to conceptualise, develop and successfully complete this shoot. It is, in fact, the very first of our Space + Style series.
WMOR appointed marco joe fazio photography to shoot a refurbished apartment in the heart to the London's West End, located in a Grade II listed building, a former hospital opened on 29 June 1882 by Prince Leopold, Duke of Albany. It is striking thatone of the requirements of the original design by J. M. Brydon was that the building should be planned to permit its possible future conversion into 'separate dwellings or chambers in flats'. This is probably the main reason why this apartment today is preserving most of the features of the original spaces: big size rooms, high ceilings, face brick internal walls, tall casement windows. WMOR have been wise and careful to maintain and valorise all these qualities in their refurbishment design.
Working closely as a team – photographer, wardrobe/interior stylists, make-up artist/hair stylist, models and clients – we ideated a storyboard where the owners of this flat, an american composer and his wife, a british theatre actress, come back from their trip to New York and arrive to their London home. Following their arrival with the camera, we had motif to show the building, the flat and its life with style and charm: from the early morning when they arrive and find flowers and theatre tickets as unexpected presents, to the evening when they get ready for the West End night life.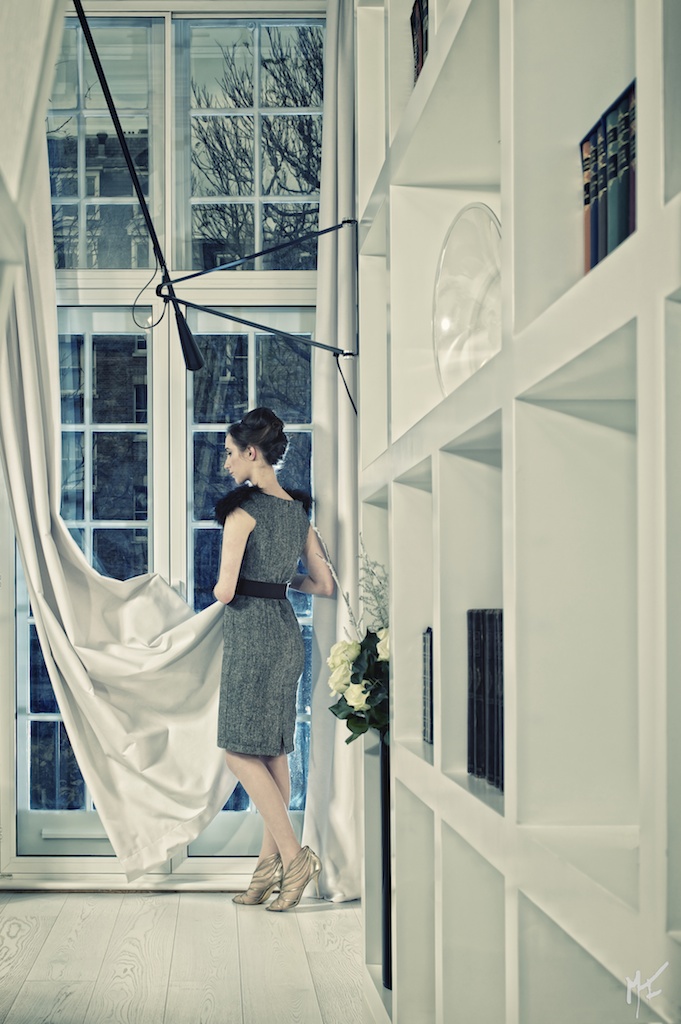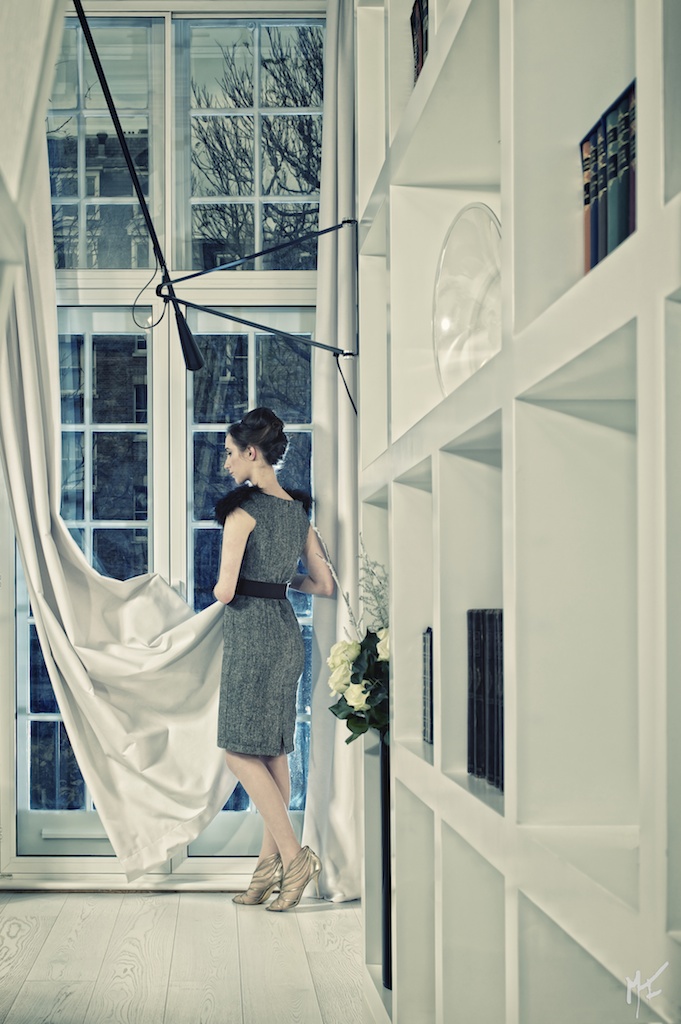 credits
client :: Well-done Medium or Rare Architects
photography :: Marco Joe Fazio
behind the scene video :: Cristian Mantio, Gingerstudio
wardrobe stylist :: Upesh Mistry
make-up artist / hair stylist :: Emily Johnson
assistant photographer :: Alex Curtis
models :: Grace Cruse, Michael Fairbanks