Carlotta Actis Barone AW 2013/14
Fashion can be inspired by art when it creates shapes, patterns and cuts as a dadaist painting on canvas. This is exactly how the Italian fashion designer Carlotta Actis Barone created her last collection for London Fashion Week Autumn/Winter 2013/14, a collection dedicated to feminine art and inspired by the work of the Italian born artist Manuela Corti.
The "new geometry era", the movement in which Manuela's art was born, is a current of the 1990s inspired by Cubism and Dadaism and, well before that, by the geometric period in ancient Greek art. Manuela followed her own path, breaking away from the big U.S. current, developing an original three-dimensional link between painting and sculptures.
Carlotta Actis Barone A/W 13/14 is a collection of contrasts : old and new, light and heavy, black and white. The linear cuts of the garments give a 3D effect that enhances the female body. Fabrics are assembled as contrasts between flowing (the soft plisses) and semirigid (the faux leather) and between transparent (the fine nets) and opaque (the thick jerseys and wools). Shapes and textures tell the story of the intricate female mind, the story of what makes women so fascinating and mysterious. The colours that run through the garments are mainly blacks, whites and their nuances, like cream and greys, to exalt the stratification of elements and the beauty of contradictions.
mjf photography, appointed to manage the collection's commercial shoot including the build-up of the photographic set, has been lucky enough to obtain some of the original pieces of art by Manuela Corti, which became essential components of the scene. Therefore sculptures, panels and paintings have been used to recreate an artist's atelier-like space. The blacks & whites of Carlotta's collection have been matched with colours of background, cubes and the art pieces themselves, giving a duotone feel to the final images.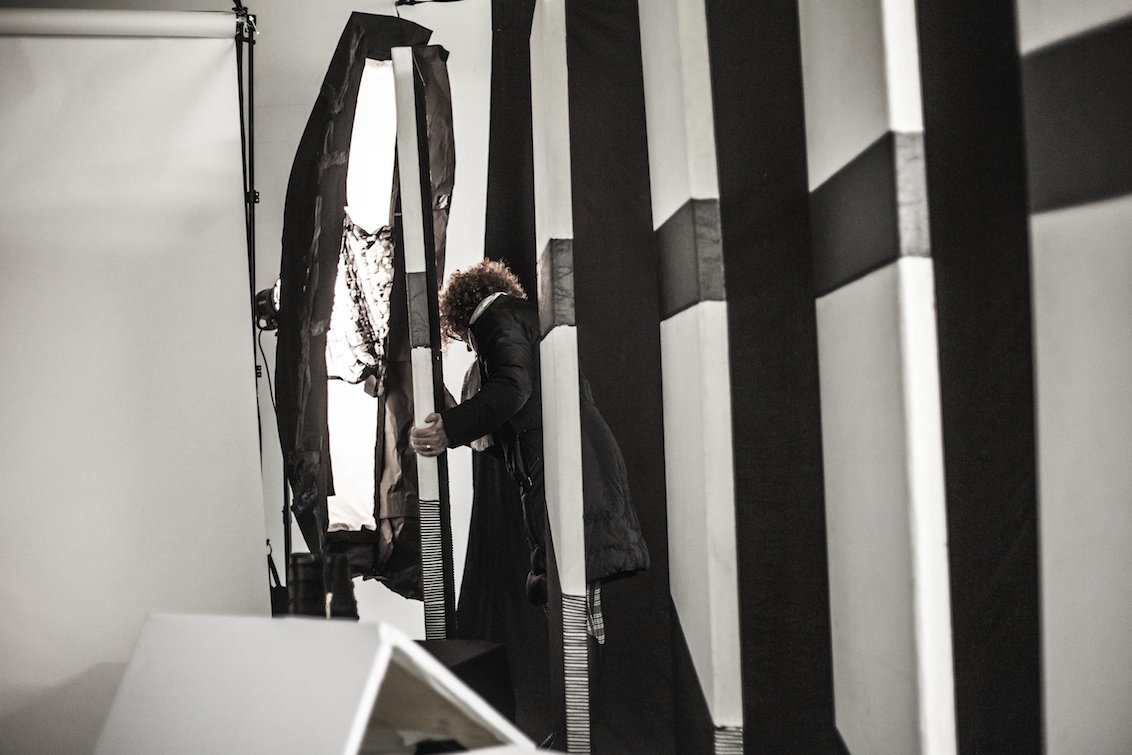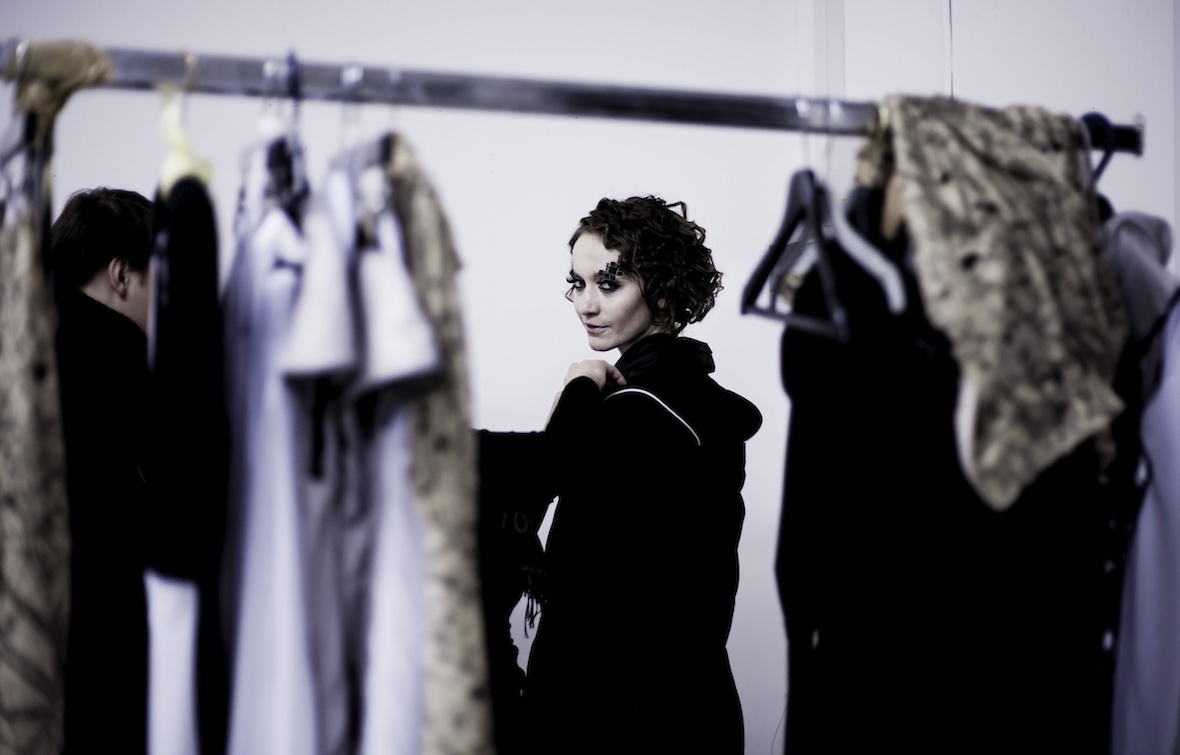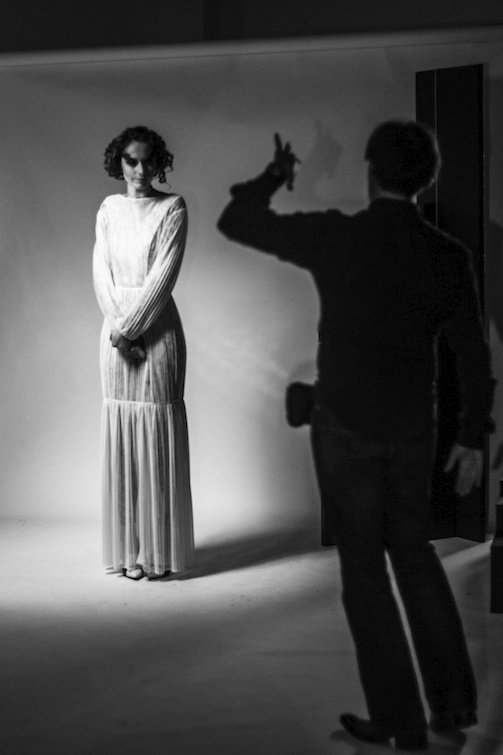 credits & acknowledgements
FASHION DESIGNER & CREATIVE DIRECTOR :: Carlotta Actis Barone
PHOTOGRAPHY & IMAGE CONSULTING :: Marco Joe Fazio
MAKE-UP ARTIST :: Zaneta Swiatolowska
HAIR STYLIST :: Sabina Yusunova
MODELS :: Carmen Tânia M. Obied and Sam Smart
DESIGNER ASSISTANT :: Josh Wilson
ASSISTANT PHOTOGRAPHER :: Greg La Torre Yates
ASSISTANT PHOTOGRAPHER & BTS PHOTOGRAPHY :: Debora Palazzo
SET ART WORKS :: kind courtesy of Manuela Corti
Studio TW25 - Second Floor Studios & Arts, London